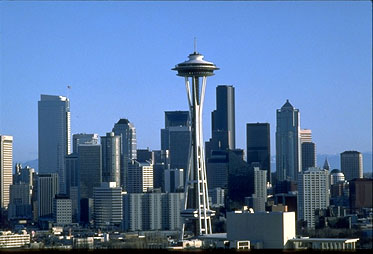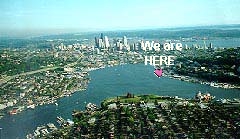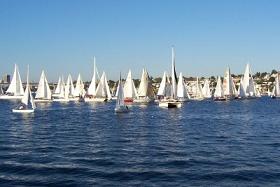 Beautiful Seattle! Lake Union 2 miles north "Duck-Dodge" each summer Tuesday
Houseboat Rentals in Seattle Washington on beautiful Lake Union
NOTICE: Please do not contact us with rental requests for under 1 month.
We have 1 boat available now or in the near future. It appears at the top of the Rentals page and you can see photos and more information about each houseboat on that page. You may fill out the contact form at the bottom of the page if you have questions or would like to see them when they are available for viewing.
Any others may become available on 30 days notice. Prices range from $1600 to $2900/month (all expenses - moorage, utilities, pumpouts, etc. - are usually included in the rental fee). You may ask to be added to our waiting list and we will email you immediately when any other houseboat becomes available.
We also have just listed a beautiful and cute houseboat that is for sale. It is in a liveaboard slip and registered with the City for permanent residence. You may see it on our Sales page. Less expensive than condos and about the same living space!
All of our houseboats are located on Lake Union, just minutes from downtown and the Space Needle. There are many excellent restaurants within easy walking distance of the marinas.
Just some pictures of the houseboats we rent. Go to the Rentals page to view them all!
"Tolly Ho" "Contender" "Spindrift"

Contact Information
Please email or call us at anytime with questions about houseboat rentals in Seattle. Please do not contact us with requests for rentals under 6 months duration.
Telephone: 206-200-8636
A

ddress:

2040 Westlake Ave. North #307

Seattle, WA 981

09

Email:

info

@

seattlehouseboatrentals.com

or fill out Contact form

Looking for something to do in Seattle? Check out these Attractions!

And see these Views!