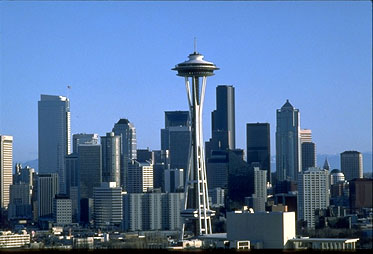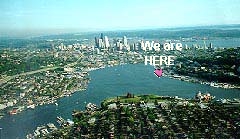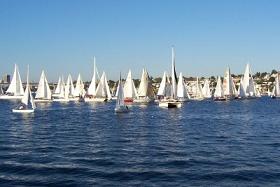 Beautiful Seattle! Lake Union 2 miles north "Duck-Dodge" each summer Tuesday
Houseboat Rentals in Seattle Washington on beautiful Lake Union
NOTICE: Please do not contact us with rental requests for under 6 months.
If you are looking for unique short-term, nightly houseboat rentals in the Seattle area, please go to our sister website at www.seattlebedandbreakfast.com. They have 2 wonderful houseboats on Lake Union called the "Inn Agua" and the "Dream Boat" - check them out!
We have four houseboats that are available on September 1st - the Spindrift, Holiday III, Imgoin, and Knotty Buoyz. Go the Rentals page to view their pictures and descriptions. You may fill out the contact form at the bottom of the Rentals page if you are interested.
All of our other houseboats are currently rented, but they may become available on 30 days notice. Prices range from $1500 to $2900/month (all expenses - moorage, utilities, pumpouts, etc. - are usually included in the rental fee). You may ask to be added to our waiting list and we will email you immediately when any other houseboat becomes
All of our houseboats are located on Lake Union, just minutes from downtown and the Space Needle. There are many excellent restaurants within easy walking distance of the marinas.

Contact Information
Please email or call us at anytime with questions about houseboat rentals in Seattle. Please do not contact us with requests for rentals under 6 months duration.
Telephone: 206-200-8636
A

ddress:

2040 Westlake Ave. North #307

Seattle, WA 981

09

Email:

info

@

seattlehouseboatrentals.com

or fill out Contact form

Looking for something to do in Seattle? Check out these Attractions!

And see these Views!